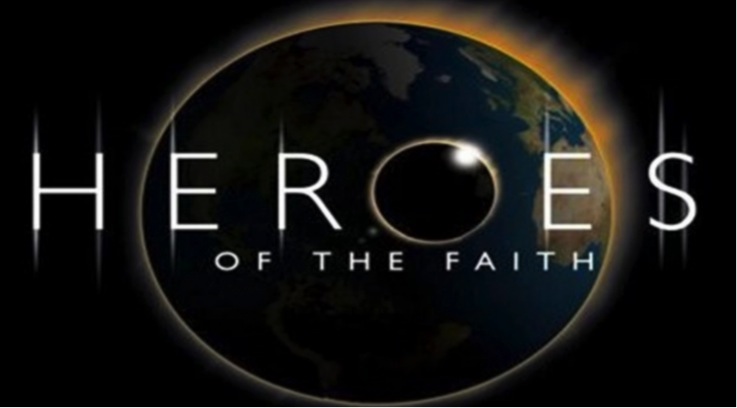 "Heroes of the Faith" Sermon and Small Group series – Starts October 30
The Bible is littered with Heroes – as defined by Webster's a "Hero" is defined as: a person who is admired for great or brave acts or fine qualities. Don't we all want to be a hero in our lives?
We think you can, and God does too! So join us as we explore some of the great heroes of the Old Testament. Starting with Abraham (the father of our faith) and then looking at Moses, Rahab (because prostitutes can be heroes too) and finishing with the OT hero of your choice – you will be encouraged and challenged to live like a hero too. Oh, and if you think you are too imperfect to ever be heroic, you need to see the major mistakes that each one of the heroes makes (and some make many). God sees the hero in each of us and wants it to help bring it out of each of us.
We can't wait to crank up our community with some small groups! This fall we will be exploring some of the most important Heroes of our faith in the Old Testament in our Sunday messages. Then during the week, we will meet in home to share food, friendship and thoughtful discussion that dives deeper into these Heroes and how we might inspire each other to live as Heroes in the here and now.
_________________________________________________________________
Just a short drive into Strawberry Park will take you to one of Steamboats most
beautiful places. We meet in the red-roofed barn and have a beautiful pond where you
can find solitude and time to unwind. At the base of Buffalo Pass,
come find out why Euzoa means "good life" in Greek.
---
Why meet at 5:00pm on Sundays? We are an innovative and un-traditional church*
that desires to fully embrace the "Steamboat Lifestyle", while passionately pursuing God!
We meet on Sundays at 5:00PM because it:
Allows recreation (skiing, biking, hiking, etc.) on Sunday mornings
Accommodates weekend trips and camping, without having to miss church
Prepares you for your week ahead with positivity and inspiration
*while remaining true to the Bible
(for instance: The Bible doesn't say when we should meet, only that we should meet together
-Hebrews 10:25)